WELCOME TO THE CME SMART PROGRAM
About SMART

​
​
Canadian Manufacturers & Exporters (CME) is pleased to partner with the Government of Ontario, Canada's FedDev Ontario and FedNor Agencies to deliver the SMART Programs.
CME SMART Programs have provided direct funding to over 1,400 manufacturing projects in Ontario. Funds from the CME SMART Programs facilitate improved productivity and represent an investment in the future.
Select a program to the right to find out more about the funding initiatives available in your area.
Funding for this program is now fully committed. All projects must be completed by December 31, 2018.
​
​
​
​
​
​
​
This program is now closed.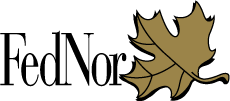 This program is now closed.
​